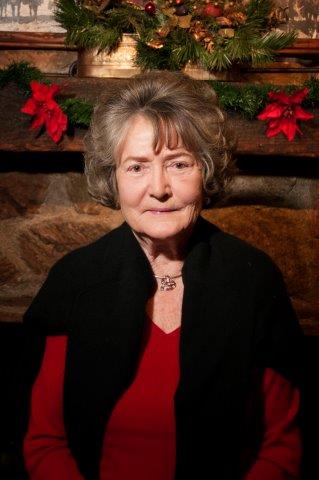 CHRISTEL BUSBY
IN MEMORY OF HER PASSING 2021
In October 1983, the Southern Arizona Woodcarver's Association was founded and launched in Tucson, Arizona, by an energetic, dynamic, and talented woodcarver by the name of Christel Busby. The Association later renamed the Southwest Woodcarver's Association became the centerpiece for hundreds of members over the years to carry on their woodcarving art, to enjoy the friendship of other carvers, to educate the public on the art of woodcarving, and to teach members and the public about the broad variety of woodcarving art that exists in the world today. For over 38 years the Southwest Woodcarver's Association has thrived and prospered continuing the woodcarving legacy that Christel Busby founded.
Christel was born in Germany into an artistic family and at the age of 10 began to experiment with wood and carving. She earned a Bachelors's degree in Primitive and Fine Art at the prestigious Academy of Fine Arts in West Berlin. She traveled to Nigeria, Africa, and studied African wood arts and the creative style of many of the African artists. In 1966 Christel arrived in Tucson and her subject matter interest turned to Native American and southwestern themes expressed in both shallow and deep relief carving styles. Using mallet and chisel, knives and gouges, and bold and strong strokes she brought forth a sensitivity and passion that brought each carving to life. She carved southwest missions (including Tucson's San Xavier Mission), expressive Native American faces, and her famous series of Madonna carvings.
In 1982, Christel's works were featured on a local television channel, and during that community events program, she surprisingly announced the start of a woodcarving club in Tucson. She was showing her carvings at the local El Con Mall and established a sign-up sheet, got names and contact information of over 200 people who responded to her announcement. Shortly after, the interested parties joined together forming the first woodcarving association in Tucson and southern Arizona, electing Christel Busby as its first Club President in October 1983.
Over the ensuing years, Christel continued her leadership in the club giving advice, teaching, and demonstrating her incredible carving talents representing The Southwest Woodcarver's Association with a warm and outgoing personality and carrying on the traditions she founded. We will miss her sense of humor, her hearty laugh, her special stories, and the incredible woodcarving talent that she brought to so many!